Sure, sure, I know a couple of things about potting plants, but no one would ever call me an expert. I've had my hands in the dirt since I was two, but there is always more to learn.
So imagine my delight when Brooke Magliozzi of Wayfair got in touch and asked me to answer a few questions for a blog post on planter types. The post features about a dozen garden bloggers who describe their favorite type of planter, and offer personal tips on choosing the right planter for your home.
According to their about page:
Wayfair offers a zillion things home. With one of the world's largest online selections of furniture, home furnishings, décor and goods, including more than seven million products from over 7,000 suppliers, Wayfair helps people find the perfect product at the right price.
The Wayfair blog features my three-tiered, DIY clay planters, a project I shared on my blog back in 2013. If you want to read how I created the "flower-tower" you can head back in time to Flower Tower in (a Few) Hours.
If you click on over to Planters You'll Love: Planter Tips From the Experts, you'll see my entry about half way down the page.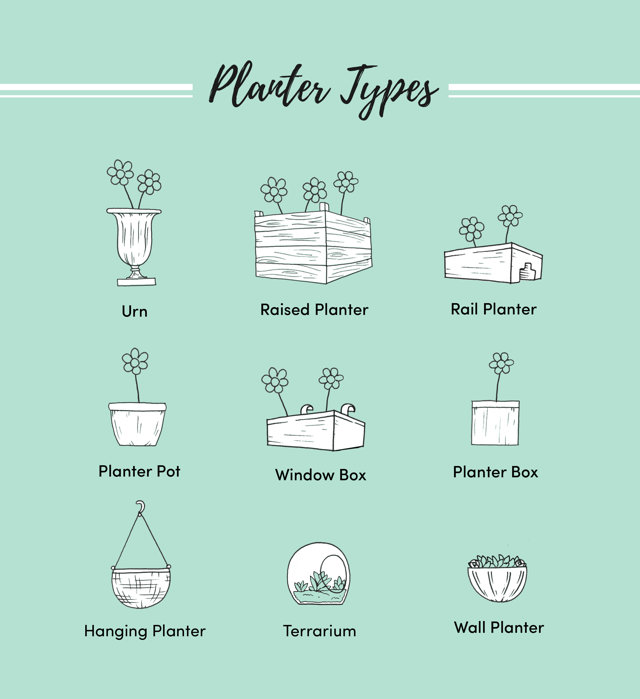 Planter Types graphic courtesy of Wayfair. It was fun seeing my unique planter featured on their blog.
Save
Save
Save
Save
Save